Nursing & Nursing Diagnosis 2019
Invitation
Hear Explore and learn the latest research. Present before distinguished Informatics audience. Collaborate, build partnerships and experience Florence. Join the Nursing & Nursing Diagnosis Congress.
We are pleased to invite you all to the "28th World Conference on Nursing Diagnosis & Care Plans" which will take place on December 05-06, 2019, in Florence, Italy hosted by Euroscicon.
The conference will bring together Nurses and practitioners from more than 40 nations to share their knowledge, experience, and expertise through a series of Key Notes, Plenary Talks, Workshops, Symposiums, and Exhibitions. The theme of this Nursing conference is "Evaluating latest ideas in nursing" and the audience is expected from wide disciplines which include but not limited to Nursing Diagnosis, Nursing Care Plans, Types of Nursing Diagnosis, Types of Care Plans, General Care Plans, Nursing Diagnosis for Cerebrovascular Accident, Nursing Care Management, Nursing Diagnosis for Diabetes Mellitus, Nursing Care Law, Nursing Diagnostic for Oncology, Safety in Nursing and other experts working in the related area of Nursing diagnosis to share their experience at this global platform.
Florence a gorgeous city with many hidden secrets poses one of the world's most promising destinations to visit and experience the special tourist attractions. Attending and contributing to the conference will definitely enhance your cultural and scientific experience and open further opportunities for you and your career.
We look forward to welcoming you to Florence, Italy
With Best Wishes,
Organizing Committee
Nursing & Nursing Diagnosis 2019
TESTIMONIALS (NURSING DIAGNOSIS & MIDWIFERY2018)
Dariusz Wojciech Mazurkiewicz, St. Mark's Place Institute for Mental Health, USA
The "Nursing Diagnosis & Midwifery 2018" conference on September 10-11, 2018, in Prague (Czech Republic), was an excellent opportunity to exchange experiences, deepen knowledge in the field of midwifery and nursing, and to present issues ignored in the field of midwifery & nursing curricula, where such topics are very important in everyday practice midwives and nurses in current geopolitical situation.
Joao Brito Jaenisch Neto, Clinical Mother of God, Brazil
The nursing meeting that took place in Prague was perfect. Everything was perfect, nice and everybody was happy. It was a great and friendly meeting. Nice lectures and we could share experiences and improve our knowledge. Thanks for having invited me.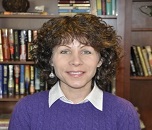 Lisa A. Hall, Advocate Good Shepherd Hospital, USA
I had a wonderful experience at the Nursing Conference in Prague and was honored to speak among such distinguished colleagues. I gained valuable insight and perspective regarding global health innovations, strategic population management, and advancements in education. I highly recommend attending a EuroSciCon Event. I look forward to attending future events as well.
Maja Klancnik Gruden, University of Maribor, Slovenia
I liked the conference very much. The presentations were very interesting. I missed presentations on the nursing diagnosis topic a bit. I liked the atmosphere. It was very friendly and open. We all connected with each other.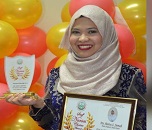 Raiza Jaafar Jumah, Security Forces Hospital, Saudi Arabia
I had a significant experience with the Nursing Diagnosis and Midwifery Conference, Prague 2018. It was a great chance for professional networking; I met a lot of great and dedicated people in their respective field of specialty and expertise. All the participants who attended and came from different parts of the world in that event were all very welcoming, attentive, and informative. Most of the topics presented were inspiring, stimulating, and interactive; the opportunity we shared and learned from one another will surely be beneficial in addressing the contemporary health care agenda and reforms in our respective organizations and on a global impact. Above all, the event was very organized and successful. Thanks for the opportunity! Til' next conference. Kudos to all.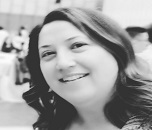 Sibel Serap Ceylan, Pamukkale University, Turkey
Nursing Conference was sufficient in terms of scientific and technological support.
Stacey Cuomo, Memorial Sloan Kettering Cancer Centre, USA
This conference was an excellent opportunity to learn from nurses and doctors all around the world. I loved meeting new people, learning and sharing my experience as well.
ABOUT CONFERENCE
Nursing & Nursing Diagnosis 2019 aims to focus on the critical parts ensuring that the knowledge and contribution of nursing practice to patient outcomes are found within the electronic health record and can be linked to nurse-sensitive patient outcome. It also helps in discovering advances in health practice and management for health disparities too.
Conference Topics
About Subject
Nursing Diagnosis
is a part of the nursing process and is a clinical judgment about individual, family or community experiences or responses to actual or potential health problems. On the other hand,
Nursing Care Plans
provide direction on the type of nursing care the individual or family or community needs. The primary focus of nursing care plans is to facilitate standardized, evidence-based and holistic care. Nursing care plans have been used for human purposes and are now being used in the veterinary profession as well.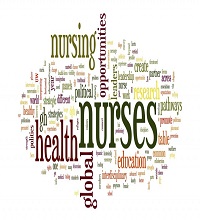 Nursing Conference
will provide exposure for the possibilities in the field of Nursing. It is very beneficial for the students, physicians, nurses, doctors, health care people, professors because it provides knowledge in this field. It also gives opportunities to the nursing societies to showcase their knowledge and have face to face meetings with scientists, increasing their business opportunities and also gives the opportunity to know about their market competitors. It allows nurses of all levels of experience to participate in an area of career and education growth that is not easily found within the structure of the workplace. We assure, our attendees would return to their hospitals with confidence to improve their nursing practice, equipped with certified procedures to work with.
Who Can Attend?
Leading world Doctors, Registered Nurses, health care professionals, Professors, Research fellows, leading universities, students, directors of association and societies.
Nursing & Nursing Diagnosis 2019
conference brings together individuals who have an interest in different fields of nursing like psychiatric, cancer, cardiac, critical care, adult & women health, legal, Pediatric and emergency nursing, diagnosis, care plans, midwifery, public health, healthcare and medicine from practice, research, administration, policy and education. It is a forum to explore issues of mutual concern as well as exchange knowledge, share evidence, ideas, and generate solutions.
A Unique Opportunity for Advertisers and Sponsors at this International event: